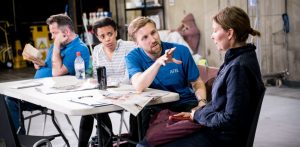 WELCOME TO CARING BEYOND
YOU ARE NOT ALONE
Every year there are over 200 Stillbirths and neonatal deaths as well as more than 1800 documented miscarriages in the Calgary area. All of our members have also suffered the tragic loss of a baby.
footprints
October 15th 2013 @ 7:00pm – Wave of Light for October 15thAdd to Outlook Calander
Everyone is invited to light a candle on October 15th at 7PM in ALL Time Zones, ALL Over the World
October 28th 2013 @ 7:00pm – Managing the Holiday Seasons WorkshopAdd to Outlook Calander
One of the many challenges facing bereaved parents and their families is coping with holiday seasons and special days. Seasons of Celebration can be an additional time of difficulty for parents who have had a child die through pregnancy loss, illness, or a sudden event. In recognizing the need for support, the Bereaved Parents Network offers this annual workshop.
November 06th 2013 @ 7:00pm – Surviving the HolidaysAdd to Outlook Calander
We will be sharing some insight about ways to get through the difficult and sometimes lonely holiday season after suffering a loss.
For information about the upcoming meeting, or to leave a message to speak with a parent volunteer, please call 403-294-1131. THIS IS A VOICE MAIL SERVICE.
For those in the Canmore / Banff area
please click here for more
information on the
Bow Valley Self Help Group
**We have not had a very efficient method of getting the books we lend out back to our library and this has led to a shortage of books now available. You don't have to come to a meeting to return your books anymore. Please return your library books and clearly mark them as Caring Beyond on the front or in an envelope and drop them off in the wooden return bin located just inside the front doors of the Women's Health Grace Centre. We appreciate your prompt attention to this matter so other grieving parents are able to benefit from this important resource. Thanks!!!
Click Here for some helpful resources on dealing with the holidays